CLIENT TESTIMONIALS - CJK BUILDERS DURHAM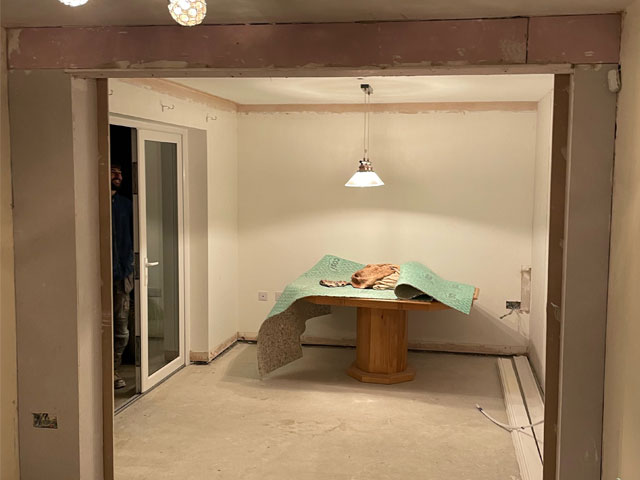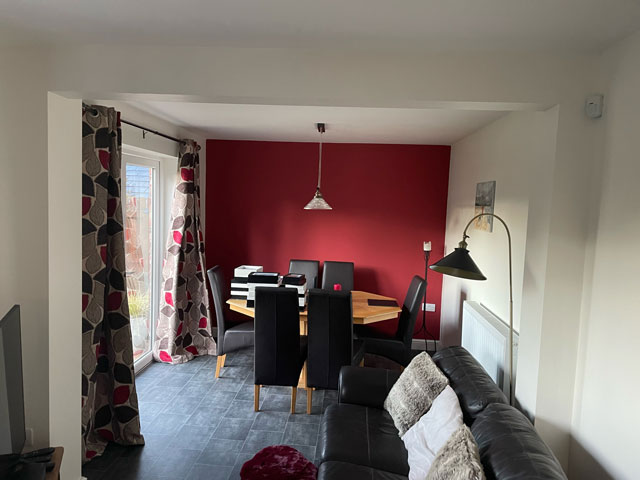 Structural Alterations – Shotley Bridge
Very professional, high standard of work, great advice and always communicated what was going on.  Hugely reliable and love the work they've done – exactly what we hoped for! Thank you so much.
Jude Robinson – Shotley Bridge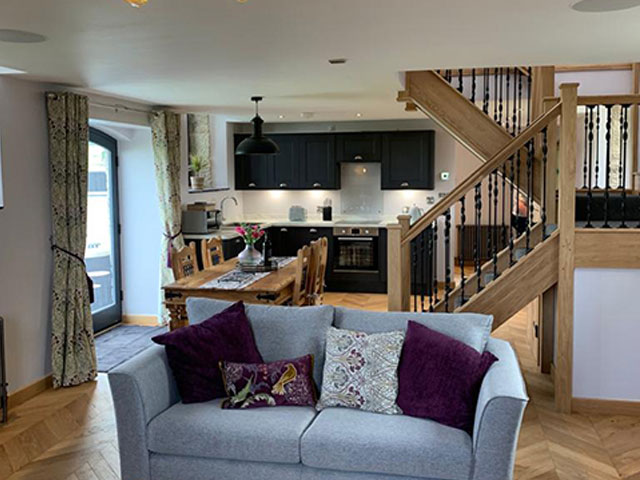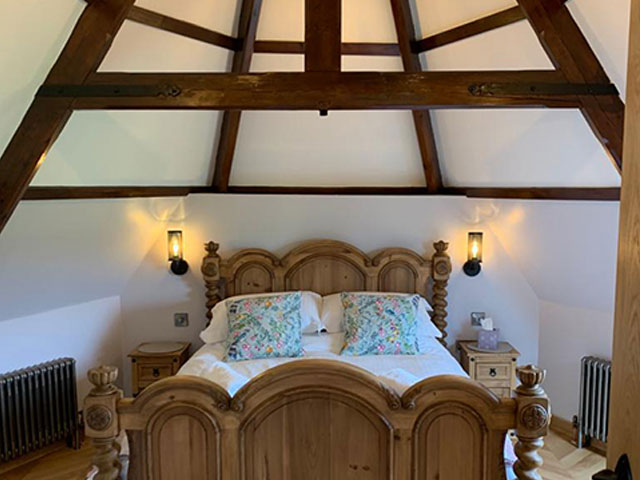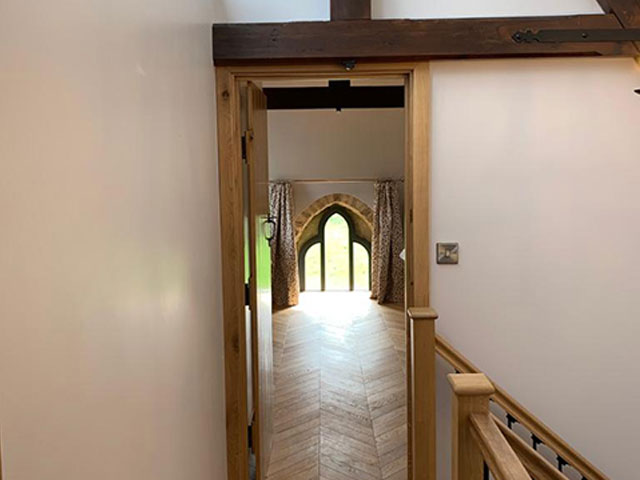 CHURCH CONVERSION – HEXHAM
Just one word would cover my experience "fabulous". We decided to convert a small church to a 2 bedroom home and were recommended CJK (Builders) by a local builders merchant. David is so experienced and really great to deal with. His attention to detail is outstanding and such a genuine person.  Not your stereotypical builder.  Thank you
Steve Dunwell – Hexham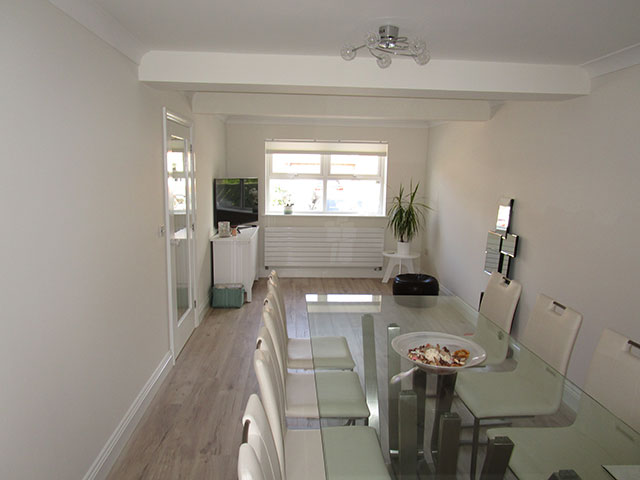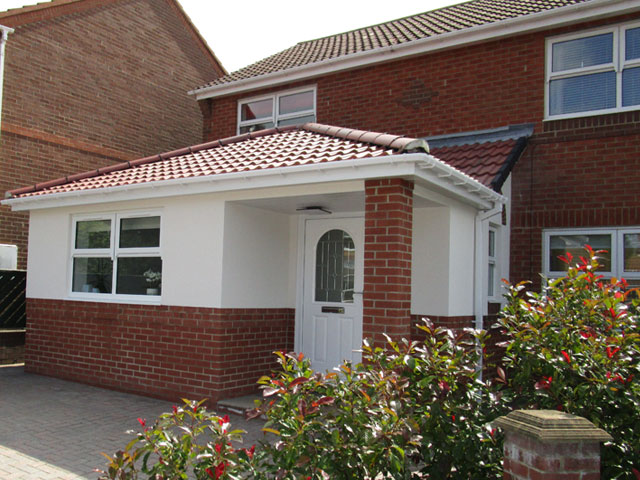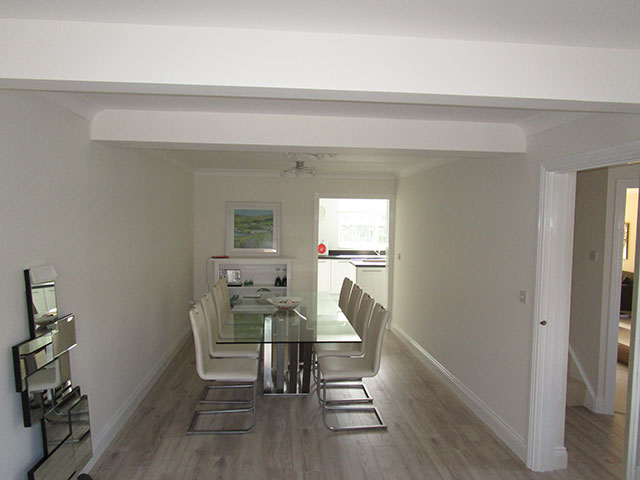 Top Notch Builder! – HOUGHTON LE SPRING
The process:
I decided to extend the front of my house to increase my living area.
CJK Builders came highly recommended by a friend of my sister.
I received a very detailed quote and decided to go ahead with the work.
Building work was completely contained on my property and the impact on neighbours was minimised.
A lot of effort and attention went into the groundworks, structural alterations and brickwork – the building inspector made positive comments and noted that David, the boss, dealt with issues that other builders would apparently have just left (there was a steel beam in an unexpected place).
Project management was excellent. As soon as one stage of the work was finished, the next stage started and I was kept up to speed throughout the process.
The people:
The core team were professional and friendly which is important when they are going to be around your home for a couple of months. Neighbours have also mentioned that the team were nice and friendly.
All contractors were 5 star – all nice people that I was happy to have in my house and good at their trades.
David had promised me my job would get 100% of his attention but I think it actually got 110%. He is a perfectionist and nothing was too much trouble. He was happy to discuss little details that he probably didn't have time for, such as where to put sockets, and also made suggestions, such as glazed internal doors, which I'm very happy with. Yes, there is an architect's plan and construction is a process, but the overall feel is that David appreciates that he is creating your home, not just a house, and he puts a lot of effort in to ensure you are happy with the end product.
So, the end product…
Internally, the house is transformed and finished to a really high standard.
Externally, the house looks excellent and various neighbours have complimented it – can be summed up by the neighbour who described it as 'a cracking job'.
The end product massively exceeds my expectations and I love it!
Would I recommend David and the team? Absolutely!
Lisa Armstrong – County Durham.
Sunroom Construction – MEDOMSLEY
We wanted to thank you once again for the professional way you organised and completed the work on our new sunroom recently despite the complication of lockdown.
We can wholeheartedly recommend CJK builders for their commitment and efficiency during the building work. The whole team worked hard to ensure that every aspect of our building was completed to a very high standard.
As a result we are delighted with the outcome and hope to enjoy the new room for many years to come.
Pat & Richard – Medomsley.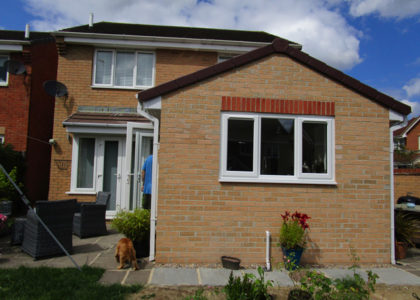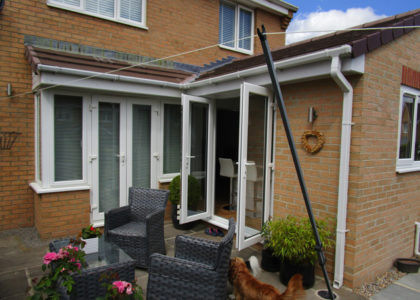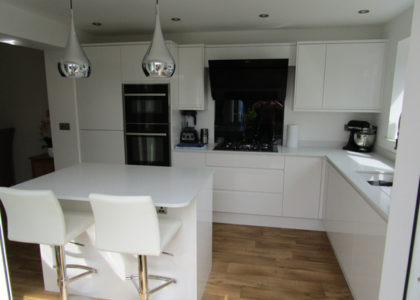 Kitchen Extension & Garage Conversion – Consett
We wanted our conservatory demolished to extend our house further out at the back in order to house a brand new kitchen. In addition, the old kitchen could then be ripped out and completely gutted and turned into a new dining room flowing as one into the new build. We also wanted our garage partially converted into a fully functioning separate utility room with never before access from inside the house via the hallway.
After a lot of research and liking what we saw through pictures and reading testimonials we decided to approach David and his company CJK Builders. It was the best decision we have ever made. His advice and explanation of the process from the start even before the build was on paper with our Architect put us at ease and gave us lots of confidence.
His experience and attention to detail coupled with his energy and enthusiasm was evident even at the planning stage when we discussed our ideas and this confirmed our project was in good hands.
Everything he promised in writing including timescales and pricing was so accurate. His planning and project management was so good that every single day we knew exactly what to expect and had no surprises.
The workmanship and tidiness was all first class including every single tradesman on his team. We had every single trade involved in the build from Electrician, Plumber, Joiner, Plasterer, Window Fitter and Roofer. Everyone of them were so professional and very reliable. They treat your house as if it was their own. They couldn't have been more helpful and approachable. I would use every single one of them for future work without hesitation.
We now have exactly what we wanted and wouldn't hesitate to recommend CJK Builders to anyone wanting any building work doing.
S Rowley, Consett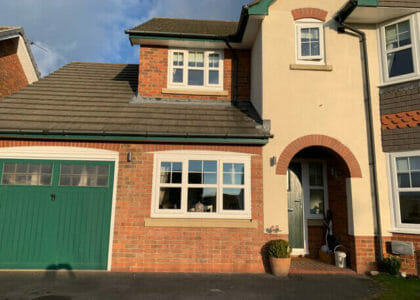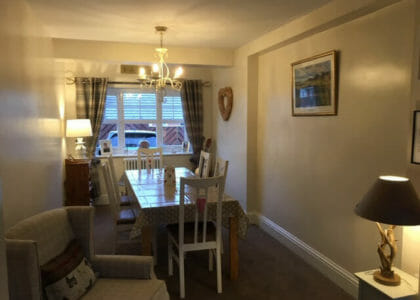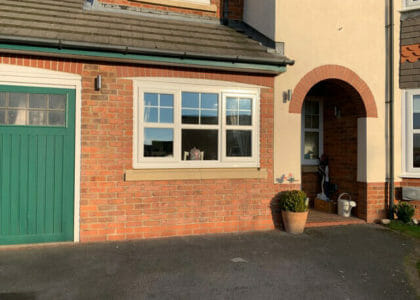 House & Garage Conversion – Blackhill
David did a fantastic job converting our garage into an open plan dining room. We absolutely love the finished product. David's brick work is second to none, and you would think that the room had always been there, as it blends in so well to the existing exterior wall.
The team of workers were also brilliant, including, plastering, electrical and plumbing work. These were all done to a very high standard.
David completed the job within the time agreed and to the exact specification and cost. This was the most- tidiest building team, I have ever seen, both during the build and when they had finished.
I would highly recommend David for any type of building work, he is professional, reliable, a great communicator and just very good at what he does
Ali and Fraser – Shotley Bridge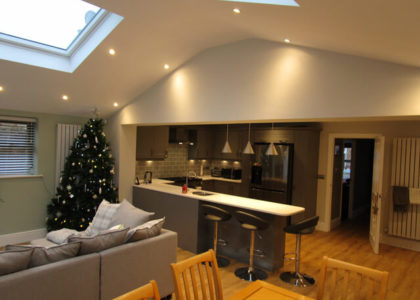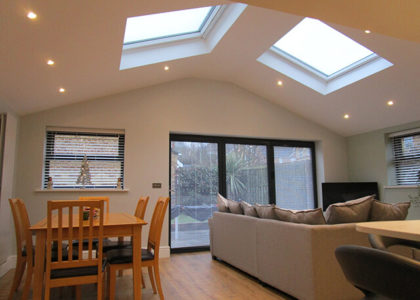 Sunroom Extension -The Grove, Consett, Durham
Just wanted to say a big thank you for doing a fantastic job on our house extension.
Right from the start, David listened to exactly what we had envisaged, talked us through potential problems & provided a comprehensive quote that clearly showed costs & timescales.
His team were extremely hard working, arriving at 8 each morning & being considerate of not only us but also of our neighbours. Some of the work coincided with our holiday, so to give us extra peace of mind, David sent us regular photographs & updates as to progress – it was amazing to see the progress on our return. David recommended subcontractors, who seemed equally hard working but also worked well with the plumber we wanted to use.
The extension is completely finished now & we love it! Thanks again for doing a great job & bringing our plans to reality in creating a great family space. I would completely recommend CJK Builders to complete your building work.
A & The Grove Consett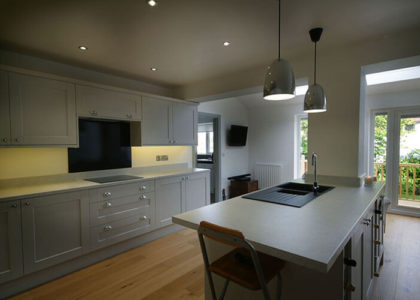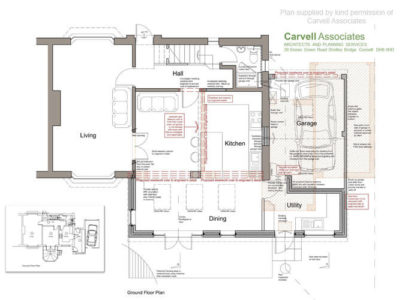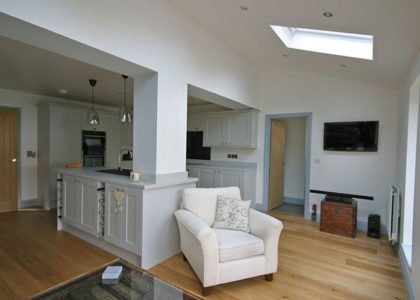 House & Garage Extension / Sunroom – Shotley Bridge
From demolition to new build David project managed this whole project proficiently and to perfection.
David presents a very well documented contract prior to the work commencing. This covers all staged payments coinciding with each stage of the build and estimated completion time.
We had an independent building inspector who during an inspection of a specific stage of the build commented on David's excellent management and quality of work on the project. This certainly confirmed the confidence we already had in David.
He also has a great team of tradesmen who are reliable and trustworthy. Turning up on the project on the stipulated days and being able to leave them in our home confident that on return the required work is completed.
During and following the completion of our build a number of local residents have made very complementary comments on how good the build looks and also his tidyness throughout.
The work was completed within the estimated time scale and also within his original quote for the job.
Needless to say we are extremely happy with all the work carried out and it's no surprise David has already been approached to carry out further work we'd like done in other areas of our home.
David is very approachable and a genuine man who we would have no hesitation in recommending to anyone wanting to extend or change their home which on completion will be to a very high standard.
Ian & Jill Lee – Shotley Bridge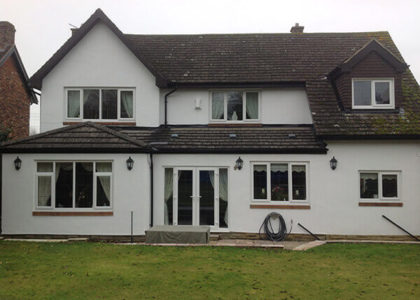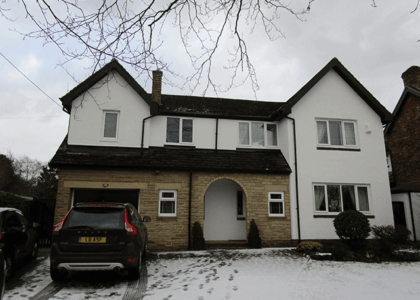 Home Extension – Lintzford Road, Hamsterley Mill
Ever since moving into our house we wanted to balance the front elevation by adding an extra dormer and eventually managed to find a local builder who came highly recommended to us by previous clients and by our architect.
David and his team started work in September 2015 and from the first day proved to be highly competent, sympathetic to our needs as a resident family, and always kept a very clean site.
The project was completed on time and on budget.
David has proved to be an excellent choice in every regard and we would not hesitate to commission him to build a house if we could find the right plot of land!
Needless to say CJK Builders come highly recommended, but remember to book well in advance as he has a busy order book.
A & B Fuller – Hamsterley Mill

House Extension / Sunroom – Shotley Bridge
CJK are very professional and thorough in the way they conduct themselves; in the way they conceive, plan and then undertake their work. After comprehensively determining our needs, they carefully outlined a work schedule prior to the commencement of the job – and most importantly they successfully kept to the that schedule.
While there were the occasional minor hiccups along – eg, when the skip lorry broke down – these inconveniences were never the result of poor planning on behalf of CJK.
We were impressed with the high-quality of service, which included regular consultations on how to manage the inevitable issues which arise as a job progresses, as well as the comprehensive consultations on the type of finish and materials best suited for various aspects the work.
We appreciated the way they never tried cut corners by ensuring fully-qualified tradesman were deployed on all of the various aspects of the job. One additional example of their professionalism was their genuine desire to work co-operatively with the neighbours to minimise any inconvenience they encountered.
CJK's work is exemplary and I would have no hesitation in recommending them to friends and family.
Peter and Fiona McCusker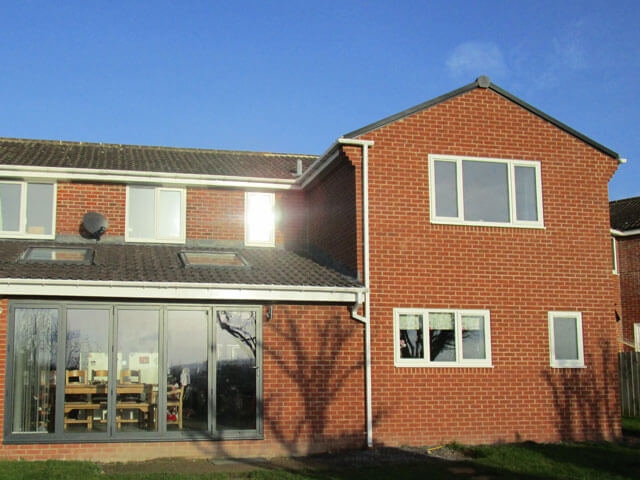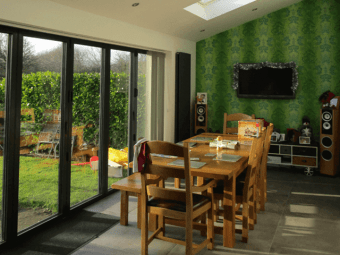 Home Extension – Belmont, Durham

After various quotes we chose CJK Builders for our home extension and couldn't be happier with that decision.
Being new to the area we had no prior experience of tradesmen and found David to be exemplary; he listened to our requests and concerns and was open and honest with his communication. He provided a breakdown of the schedule of works and managed to keep to the timeline accurately, even finishing before the expected finish date.
The team were professional and reliable and the work was carried out to an excellent standard.
We have young children so safety was one of our concerns however the site was kept tidy and well organised and the whole team were friendly and approachable.
I would highly recommend David and his team and wouldn't hesitate to use them again in the future.
Sarah, Durham

We have now used David and his team on two separate occasions for building alterations to our barn conversion. We were particularly determined to use a builder who was sensitive to the existing work carried out on the original conversion. David met this requirement in full and also managed an unexpected structural problem in a very competent and professional manner. The joys of living in a barn conversion!
It is dealing with the unexpected that you find out how competent your builder really is and in the circumstances David was superb. During this time he kept us fully informed and took additional care to ensure the work was completed successfully solving problems that were not of his making with care and humour.
We have absolutely no hesitation in recommending CJKS Building Services and would most certainly use them again.
A & K Smith – Durham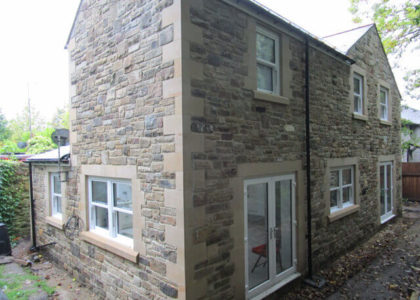 Excellent team! After getting a number of quotes I decided to go with CJK Builders for my large Extension project to my home in Wylam, and probably this was of my best decisions of my life! I have seen other builders struggling at a slow pace and poor quality workmanship in the area.
David Bain is a skilled project manager who scoped the job well and the project was completed ahead of time and within budget. His knowledge of the building trade is good and he is very approachable. The high quality work in all aspects of building work is plain to see, including the stone work.
I thoroughly recommend CJK Building services..and future customers can call me or my wife for confirmation
Mr & Mrs B – Wylam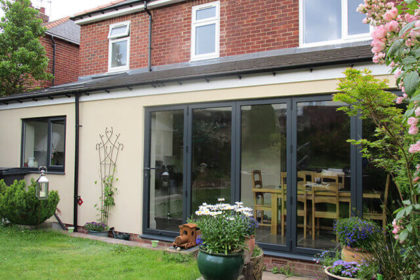 Sunroom Extension & Renovation – Durham
I have no hesitation in recommending CJK building services. They undertook a renovation and extension to our property and were a pleasure to work with from start to finish.
We knew we had chosen well from the first meeting with Dave as he listened carefully to all our dreams for our new home. We had not undertaken anything of this scale before and, although we had lots of ideas, we had no idea of how to put them into reality.
Dave and his team did that and more. They were reliable, professional and totally trustworthy. The job started when it was supposed to and was completed within the time frame that Dave had given us.
The superior quality of the work that was carried out by all of the different trades is evident throughout the house and they went above and beyond, often working late and at weekends to ensure that the job was finished so that we could move in before Christmas.
Dave is a perfectionist who isn't happy until he is sure that his customer is 100% happy. I wouldn't hesitate to have any further work carried out by CJK or to recommend them to anyone else who is looking for a first class job carried out by a great team of people.
Julia & Jeff, Durham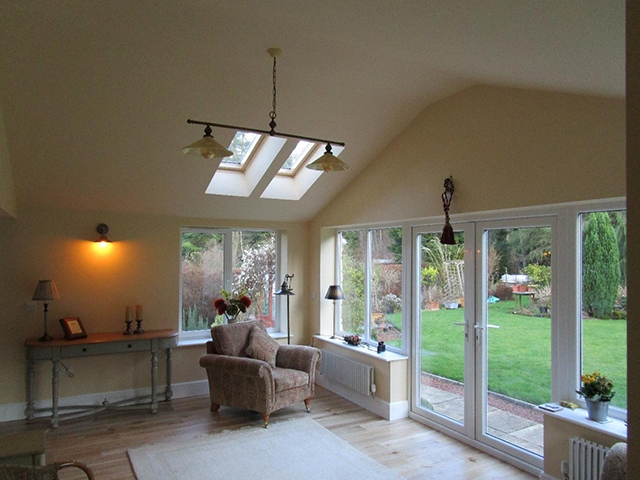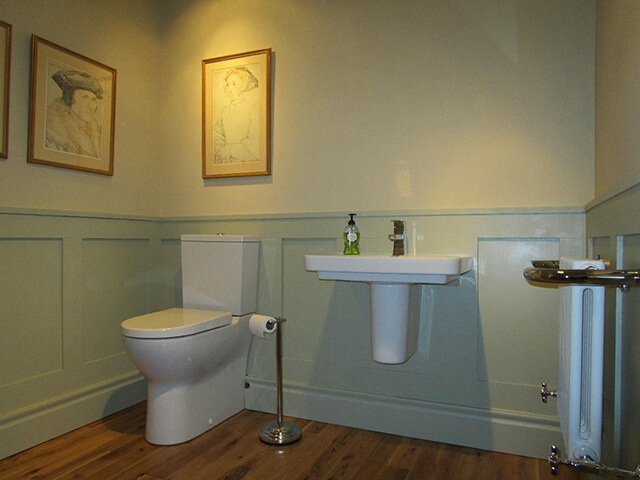 Sunroom & Kitchen Renovation / Refurbishment – Hamsterley Mill
May we take the opportunity to thank you and all of your team for the work done to achieve our lovely new sunroom and kitchen extension and for the care taken in remodelling other areas of our home.
As we have never experienced building work on this scale before, we entered into the process with some trepidation.
However, right from the outset we were confident we had chosen the right builder and we were very happy with every aspect of the build as it progressed over three months to finish on budget and on schedule.
We would have no hesitation in using CJK again and in recommending you to anyone requiring a knowledgable, reliable and trustworthy builder.
Many thanks,
Tom and Jeanne, Hamsterley Mill
DOUBLE STOREY EXTENSION – DURHAM
We have recently had a two storey extension built by CJK Building Services. David organized a team of tradesmen who completed the work on time and on budget.
Before building began we knew exactly what would be happening at every stage and throughout the building work we were kept informed of every development. It was very important to us that our opinions were listened to and acted upon.
The quality of the materials and workmanship were of a very high standard and David's advice on all issues was very valuable. All the team were reliable, friendly and conscientious.
Overall we have been extremely pleased with the work done and would highly recommend CJK Building Services for any project.
Mr & Mrs B Durham
Property Refurbishment Consett
We found David/CJK Building Services purely by chance on a google search for property refurbishments and what a find he has been!
Following a recent bereavement, I inherited my childhood home which was in need of a complete refurbishment before I could sell or let the property. From the first telephone contact to completion, David has handled the project with complete professionalism and sensitivity to my situation. His contract was professionally presented, clear and precise and followed to the letter. He kept in touch via email and phone with progress reports and if there were any issues. The work was completed quickly and to a high standard by all of the tradesmen David used. At the end of the work, he sent someone round to check the property, arrange for any snagging to be done and give the place a clean and tidy up.
We would have no hesitation in recommending CJK Building Services and would definitely use David and his team in the future.
Karen and Edd-Durham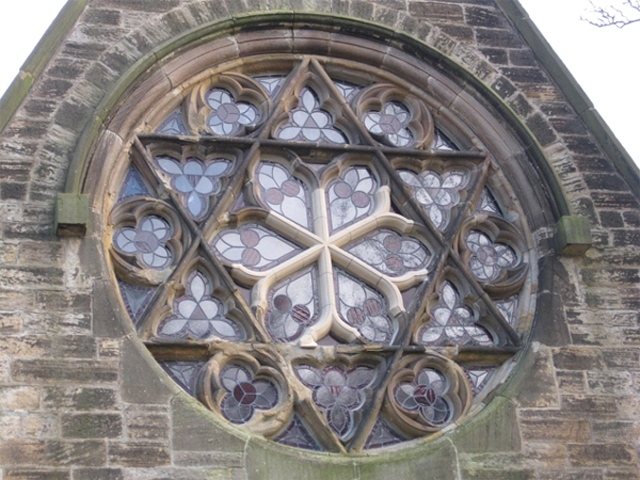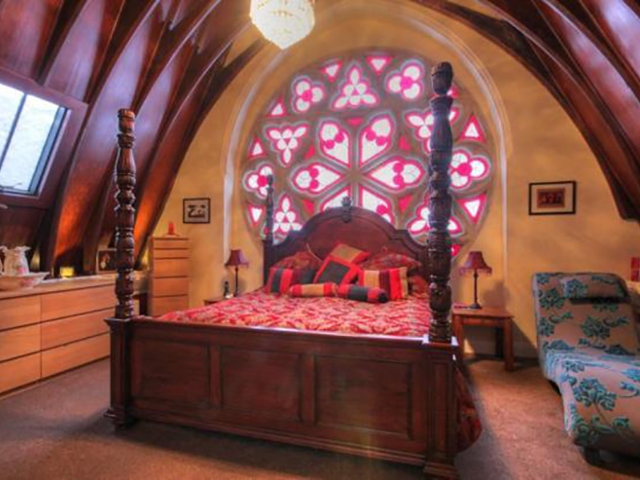 Chapel Conversion – Blackhill Consett
I bought a derelict stone building to convert into a home for my family. CJK Builders weren't phased by the scale of the renovation or how dilapidated a state the building was in.
They were honest, knowledgeable, professional and even suggested alternatives to the original plans to enhance the features of the building. There were no hidden surprises.
David was on hand to discuss any alterations as the building evolved and was not opposed to changes. Nothing was a problem, nothing was an issue.
Everything was completed on time and to the highest standard. They rebuilt a large ornate stone window which was about to collapse. It was amazing to watch them shape pure stone into the window and match the original design.
I would recommend CJK Builders to anyone and you are more than welcome to come and view their work.
Andrew, Durham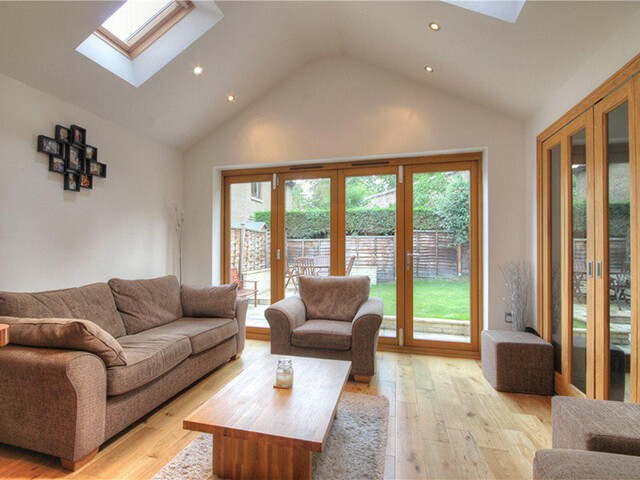 Kitchen Extension – Consett

I became aware of CJK builders through local recommendation and from the initial quote to the completion of the kitchen extension I found them extremely professional.
A contract was drawn up with an agreed payment schedule which was subsequently followed.
The standard of work was excellent and the extension build was completed on time. Throughout the build David and his team were easy to deal with and were flexible in accommodating last minute changes to the plans.
They worked closely with the building inspector as the build progressed and on completion of the work all appropriate certificates were provided.
I have no hesitation in recommending CJK Building Services to anyone requiring building work.
Mr M, Consett
BRICK EXTENSION – CONSETT
I have found David's work to be of a comprehensive standard, throughout two projects I have used his building services for. He has built a brick extension on my house and has also done some internal alterations to my companies building.
His finished projects have been exactly what I had asked for and will use his company again, if and when the need arises.
Mr DJ – Consett
HOUSE CONVERSION – Consett
Many thanks for an absolutely brilliant job. When we first embarked on this project I don't think we ever dreamed it would turn out as well as it has.
We are all delighted with the room and that is entirely down to your skill and tremendous hard work. It has been a pleasure to have you around always cheerful, positive and helpful even when things didn't go quite to plan!
We sincerely hope that your business goes from strength to strength as it deserves to and we would be very happy to act as references for potential customers if you need to – don't hesitate to give out phone number or address.
Good luck for the future and all best wishes
Mr & Mrs F – Consett

PROPERTY RENOVATION – DURHAM
Just to say thank you for the tremendous work you carried out on our property. It was very daunting to say the least when we bought the property that things would go according to plan.
Thank you for your expert advice and help on many problems that we have never encountered before. Rewiring, plumbing, roofing, electricity, building work to name but a few so that we could move into our home just ready to put the furniture in.
The decking was an added bonus which we love. The company we chose to install our kitchen were very impressed as you co-ordinated your work with theirs without much hassle at all.
We would not hesitate to recommend your company to anyone, and we are sure as time goes by we will have you back for any future developments that we have planned.
Mr & Mrs G – Durham
Commercial Conversion – County Durham
CJK Building Services worked for me converting a factory unit into a Gin Distillery…
Best builder I have worked with!
Mr C – County Durham

CJK Builders were responsible for an extension to our home during the Spring/Summer of this year.
In the time that they were employed by us I found them to be very professional and conscientious. I have no hesitancy in providing this reference for them and I would be happy for them to undertake any further work for me, and would recommend them to friends or family. (They are in fact returning to do another small job for us.)
David and Blair turned up reliably to complete the building works and communicated well. We had our architect oversee the work as we are not qualified in the building trade, and he was pleased with the standard of work that was produced.
There was no issue at any stage with the work of CJK, in fact on final "walk around "with the Building Inspector from Durham Council he said that "he wished all the properties he visited looked as good as this
Mr & Mrs R – Durham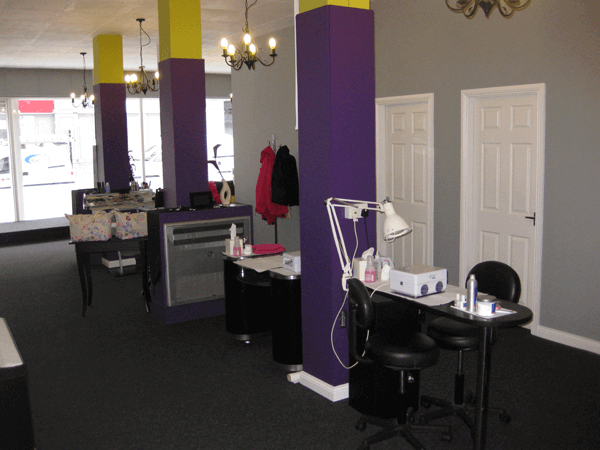 SHOP RENOVATION – CONSETT

When we were re-locating salon premises there was a lot of work to be done to get it up to a high standard. We asked around for reputable builders to quote for work to be done and offer solutions for a very challenging job.
We found CJK very professional and they gave me options to overcome this challenge and gave me a very reasonable quote. They got the contract and the workmanship is outstanding. Our salon is based in Consett Crystel Beauty, Newmarket street.
If you are thinking of renovation then please feel free to pop into the salon and discuss the work which was carried out.
A* exceptional work would not hesitate to engage their service in future projects.
TY – Crystal Beauty Salon, Consett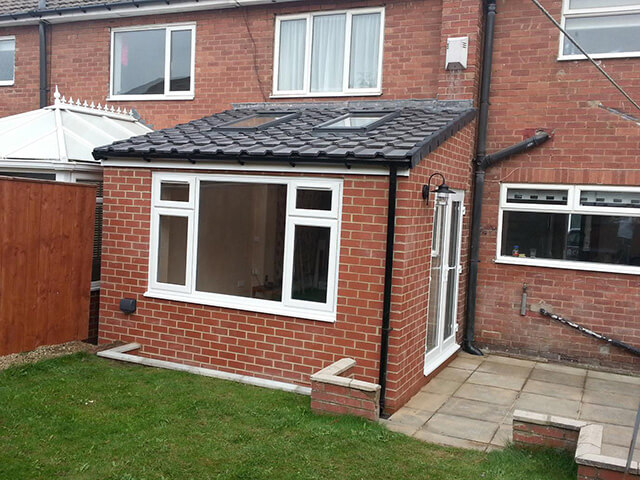 SUNROOM EXTENSION – GOSFORTH
We wanted a builder to knock down an old conservatory and replace it with a sunroom. We found David of CJK Building Services through an internet search and were very impressed with his approach right from our first initial meeting. He recommended an architect who drew up plans, and was very happy for us to view his work for a past customer before we confirmed his appointment.
Once the job started, David proved to be an excellent project manager. He efficiently organised relevant tradespeople and was always on hand to make sure the work was progressing well.
I live away from Newcastle during the week but David took this in his stride. He was very happy to communicate with me by email and phone where needed.
We are very impressed by the quality of all aspects of the build. In fact, the Newcastle building inspector was also impressed and told us he would happily recommend CJK Building Services to others. We wholeheartedly recommend them too.
Janette, Durham
CJK building services did an extension for ourselves,from start to finish Dave's commitment and enthusiasm for his profession shone through! The work from himself and his contractors was second to none and the job was done on time and even came in under budget. We would not hesitate to recommend him to our family and friends and any we will not hesitate to use him for any future work.
Mr L

HOUSE EXTENSION – CONSETT
We are really pleased with the final result and feel very lucky that we had no problems throughout the work, that you tend to expect given the amount of trades involved, but we could not asked for better people to have carried out the work for us.
So thank you very much for all your hard work and for such a precise & fantastically finished extension.!
F & N – Consett