Those planning to design and build new build homes know that it is a very big commitment and one that should not be taken on lightly, there are a multitude of thing that you must be prepared for and doing your research is critical. This is a serious investment and get it wrong and you could face financial ruin!
1. Your New Build Home – Before you Begin the Build
Before you begin to design and plan your new build home you will need to know what financial capital you have, or what means to secure the finance. The self-build mortgage market for new build homes is a niche industry with a lot less companies to choose from. The lending criteria has greater restraints than a normal mortgage, and may have a higher interest rate.
2. Set A Strict Budget (& Have a Contigency Fund)
Setting a strict budget is always a good idea because it is very easy to get caught up in the excitement of the whole process and over spend. It is always wise to allow yourself a contingency fund as you never know what problems you may face especially when you are doing site excavations, having this extra pot may mean the difference between being able to complete the build or leaving it standing whilst you to try to source extra funding.
3. Know What You Want To Achieve.
This may sound a silly question but everything starts with an idea. You may have always had a dream home or business idea in mind, or you may be totally undecided on what direction that you want go in. You need to think about what you want from the build and what location would be suitable.
4. Find the Right Plot of Land
Finding a plot of land that is suitable is probably going to be one of the hardest challenges that you will face during the process! Will the land that you buy already have planning permission on it to build a certain type of structure or will it just be a piece of land!
If the land comes with planning permission already granted this will be reflected in the price as land with this approval it is generally costlier due to the reduced risks involved. Once purchased you can always apply to change the design which had been granted permission, but the new proposed design may not be accepted by the planning authorities!
If the land has no planning permission it may cost less, but you must then make sure that you will receive development rights once it has been applied for, otherwise this will render the land useless for property development purposes!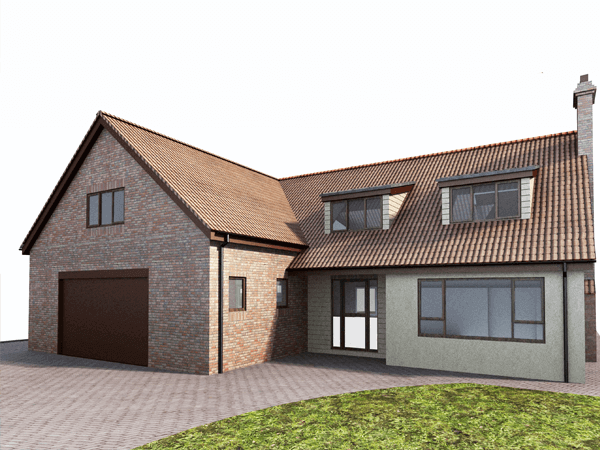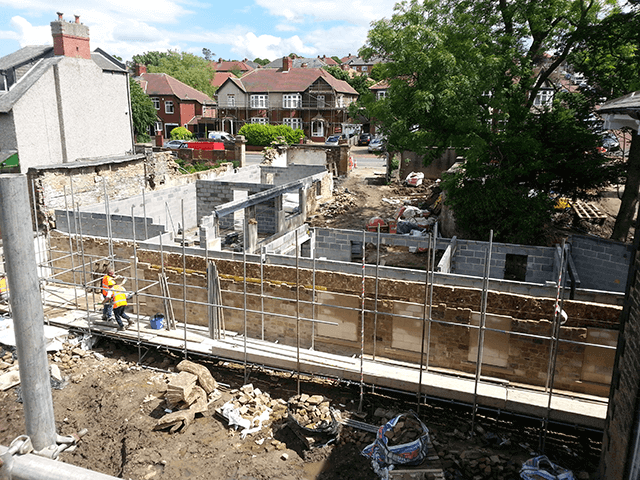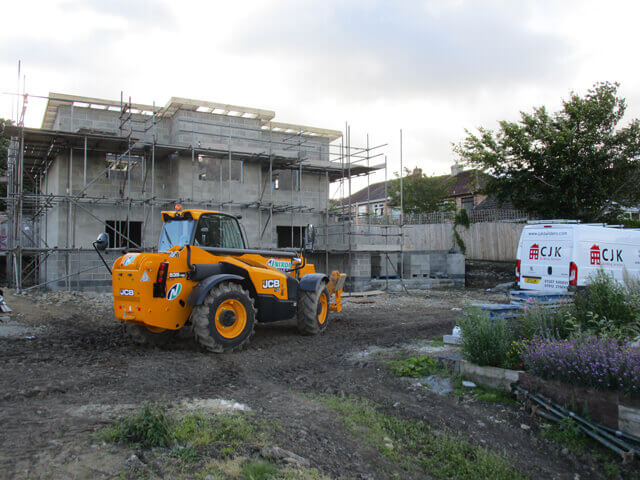 5.How To Assess A Building Plot
Regardless of whether a plot has planning permission or not, one of the major factors in any building project is the quality of land, accessibility, and services;
Does the proposed land have the capacity to take the weight of a building?
Does it have a road (or will this need to be built)?
Is there any drainage facilities (although this is probably the least important, as you can use septic tanks and field drains for waste)?
How will you get gas (this is also less significant as you can use heating oil or LPG),
How will you get electricity (this is one of the most important elements)?
Finally what about telephone lines for the telephone and the internet?
6. Designing Your New Build Home
It is very important to choose your design team wisely as this is such a crucial component that should never be over looked. The designer you choose can have massive consequences on how successful the build is, after all they will be the ones who translate your ideas into a workable design, guide you through all the planning applications, and ensure that all the current regulations are adhered to.
7. Find the right Building Contractor
The more information that you have personally as a client should help you to feel more at ease in the decisions that you have made for the project, and furthermore it gives the building contractors a solid base to submit an accurate tender. Once you have allocated the successful contractor to perform the works, they will also have the benefits of well thought out construction drawings, which should in turn make the whole process run a lot more efficiently and hopefully reduce the risk of any additional charges caused by unforeseen items.